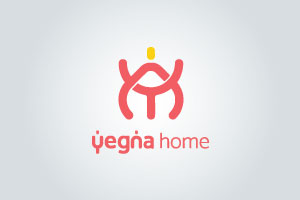 Yegna Home is a booking and payment platform. Choose and book a hotel, villa, apartment, guest house, resort and private property from where you are and pay through Visa, Master Card and other mobile banking platforms. It is E-Commerce made easy.
Yegna Home lets you choose and book for your stay with a discount from different hotels, apartments, resorts and private properties in Addis Ababa or any region in Ethiopia.
Yegna Home provides options to settle your bills after you booked and confirmed your stay. There are also options if you want to book and pay.

Call Center/Mobile App
Yegna Home is accessible for our customers through our call center 9455 or mobile app. Download "Yegnahome" from Google Play or App store or visit the website at www.yegnahome.com

Effective March 2022, ShebaMiles members will earn miles for their use of Yegna Home's services as below:

Visit www.yegnahome.com, download the App "YEGNAHOME" or call 9455 to choose your accommodation. Please enter your ShebaMiles number before the check-out to earn Miles.
If there are any missing miles, please contact Yegna Home through email/ phone call with your reservation number.
Missing Mile can be processed within 6 months of the activation date.
| Type of Accommodation | Mileage Level per Night |
| --- | --- |
| Villa | 300 |
| Resort | 300 |
| Furnished Apartments | 250 |
| Hotel Rooms | 150 |
Mobile Phone ; +251 9 11 28 41 61
Office Number : +251 16 39 44 54
Call Center :- 9455
Email: Support@Yegnahome.com
Website : www.yegnahome.com
Mobile Application: YegnaHome
Location: Gerji Road, Alfoz Plaza 6th floor-Office number 620A