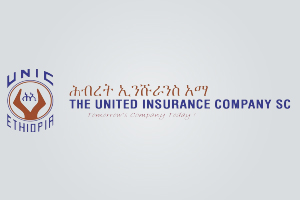 Earn ShebaMiles miles for your insurance purchases at UNIC-ETHIOPIA Founded in 1994, The United Insurance Company SC, also known as 'UNIC-ETHIOPIA', offers all classes of Insurance services. Since then we have got reputation from our esteemed customers for reliable and prompt Insurance services.
UNIC-ETHIOPIA has got reliable capital base, the most professional human resource and operates with more than 52 outlets throughout Ethiopia. UNIC-ETHIOPIA's Professional underwriters will provide you service recommendations based on your needs, allowing you to make informed decisions. Our experienced and seasoned claim Officers will handle your case promptly. These make us the most preferred Insurance provider in Ethiopia. UNIC-ETHIOPIA has partnered with Ethiopian Airlines to enable its customers earn miles for your insurance purchase as below:
| | |
| --- | --- |
| Insurance Product Type | Mileage offer |
| Motor private | 5%of the total premium |
| Travel insurance | 5% of the total premium |
| Individual life insurance | 10% of the total premium |
| Household comprehensive | 10% of the total premium |
| Family funeral | 2% of the total premium |
Just show your membership Card or quote your membership number when you pay for eligible insurance types to earn your miles.
For more information about UNIC-ETHIOPIA:
Addis Ababa, Ethiopia
Address: Tewodros Square <UNIC-ETHIOPIA> BLDG
Telephone: +251-11-126 3434 | Fax: +251-11-126 3677
Email :united.insurance@unic-ethiopia.com | Website: https://unic-ethiopia.com/